Find a Bryant Dealer Near You
Thermostat and Zone Controls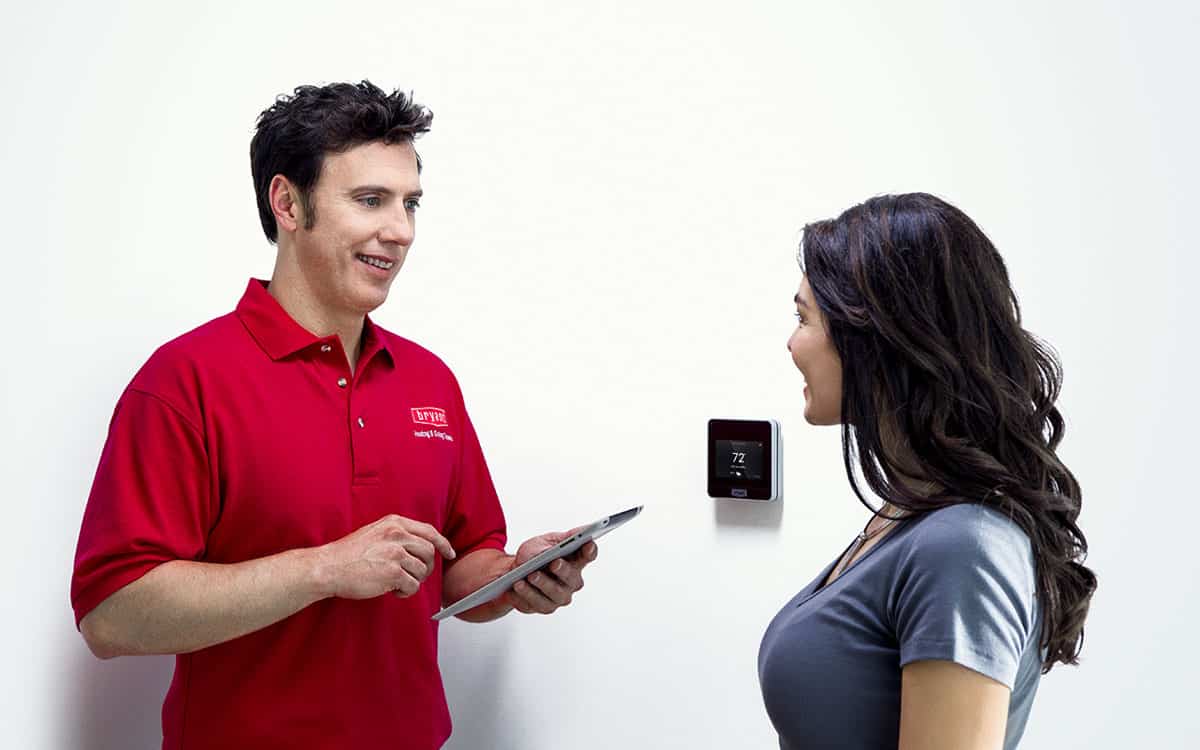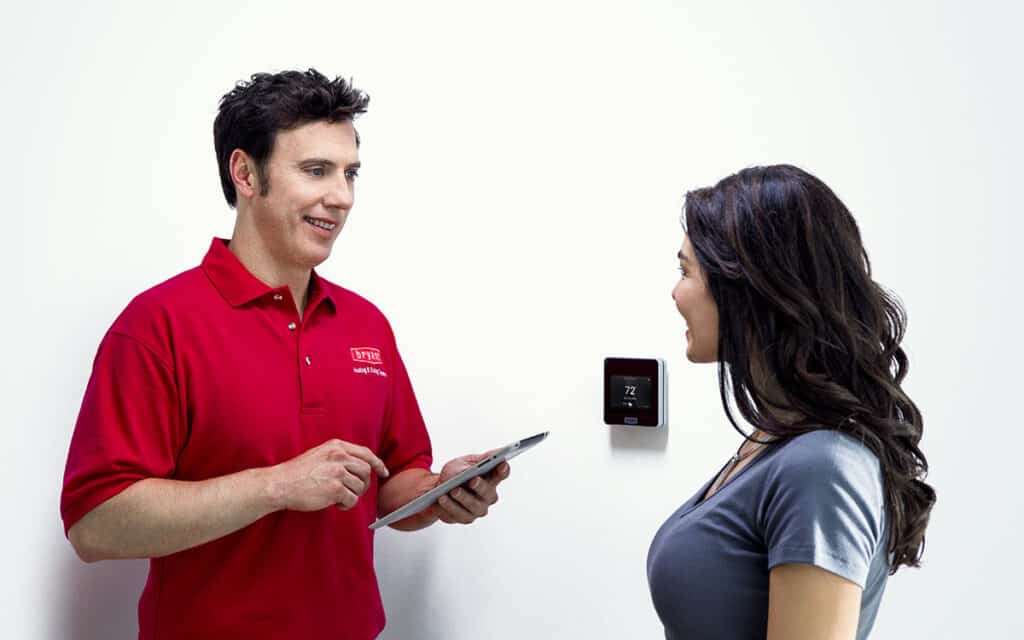 Take control of your climate and comfort. Opt for a zone control system and pair it with a programmable thermostat that's right for you!
Not sure where to start? Bryant Northwest can conveniently connect you to a nearby licensed Bryant dealer to address your heating, ventilation, and air conditioning (HVAC) needs. The experts in our network provide top-of-the-line zone control installation, replacement, repair, and maintenance services for homes in Oregon, Washington, Montana, Wyoming, northern Idaho, and Northern California.
What Is a Zone Control System?
A zone control system allows you to create different temperature zones throughout your home. A Bryant professional will install mechanical dampers in your air ducts to direct the airflow. Each zone has a thermostat that you control with a central board.
You can set the temperature to a particular area, or zone, in your home—and it won't impact other areas.
Turn your living room into a zone so you can adjust the temperature accordingly. Do the same for your kitchen or bedrooms. Simply set the temperature for that area to your preference to stay cozy and comfortable.
Homes with multiple floors, large windows, high ceilings, barely used rooms, or concrete slabs are excellent candidates for zoning. A Bryant dealer can help recommend the best zones for your home. Schedule a free consultation today.
How Many Zones Can I Have?
Decide how many zones in your home you want. Turn each room into a separate zone, or make your upstairs one zone and your downstairs a different zone. Any part of your home with ductwork is suitable for zoning.
What Thermostats Are Available?
To control the heating and cooling inside your home, you'll need a thermostat. There are several thermostat options, including:
Programmable Thermostats
Programmable thermostats allow you to create schedules for your heating and cooling system. Control the temperature of different rooms and have it set for any specific day and time of your choice.
Spend most of your weekday at work? Set your schedule so that the temperature on your thermostat remains at a certain degree until you're home. Planning a vacation? Schedule your thermostat to keep the HVAC in your home from overworking itself while you're gone.
Wi-Fi Thermostats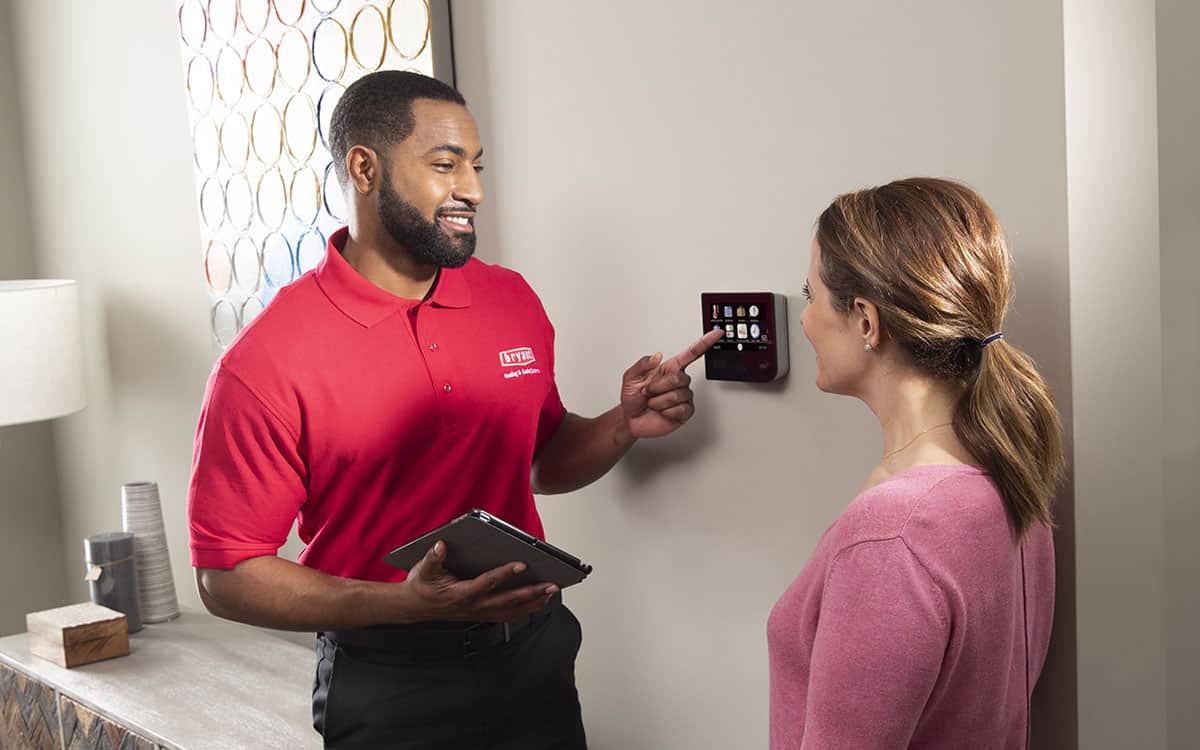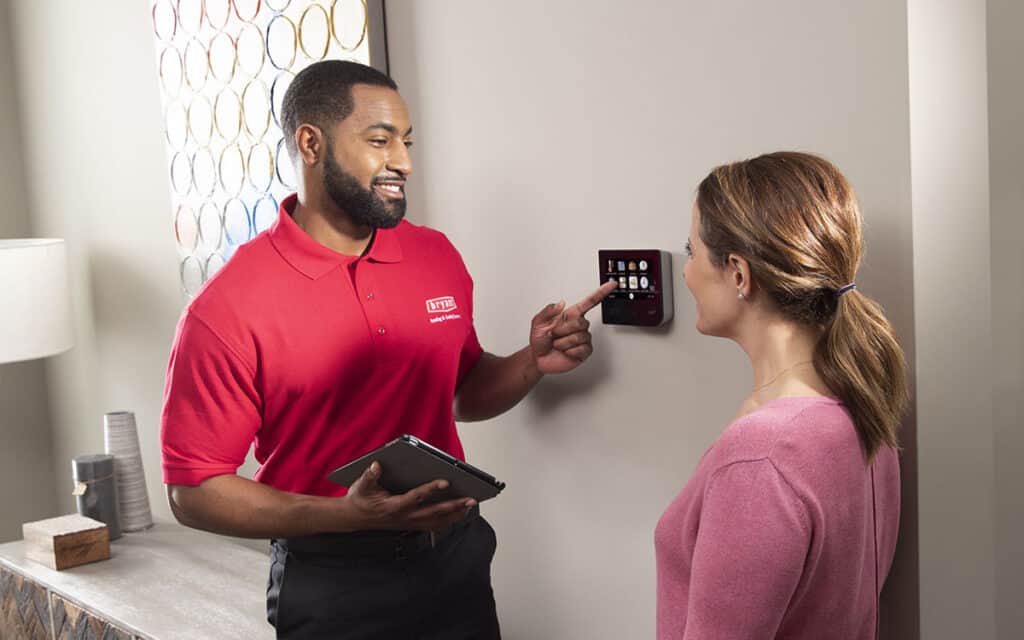 Take remote control of your comfort. Wi-Fi thermostats function with an internet connection and provide you with the convenient ability to adjust the temperature through your smartphone or tablet.
Smart Thermostats
Enjoy the ultimate control over the temperature in your home by opting for a smart thermostat. A smart thermostat uses sensors to learn your heating and cooling preferences. The smart thermostat will automatically adjust when you're home and away—it will know how to keep you and your family comfortable!
Find a Bryant Dealer Near You
Zone Control System Installation and Replacement
Leave it to a Bryant professional to install your zone control system. They will help you determine the best locations for the dampers and thermostats so that you enjoy the most comfort from your zoning system.
Find a reputable Bryant dealer you can depend on for any and all of your HVAC installation or replacement needs. Our Bryant Northwest directory lists the top Bryant dealers in the entire Northwest—you will find the assistance you need for optimal indoor comfort.
What advantages do zone control systems provide?
Easy installation process
Better control over the temperature in your home
Potential to manage your energy usage
Decreased heating and cooling costs
Zone Control System Repairs
Have a problem with your zone control system? Don't let an issue go without a professional inspection and repair. Get your zone control system working efficiently again. Find a reliable Bryant dealer on our directory to resolve the issue.
Zone Control System Maintenance
Professional maintenance visits will help support your zone control system to last for the complete duration of its expected service life. Be sure to bring up any concerns with a Bryant dealer and keep up with routine maintenance tasks like cleanings and changing the HVAC filter.
Opt for the Zone Control Systems Services You Need
There's no better place to find a Bryant dealer to handle your zone control installation, replacement, repair, and maintenance needs. Browse our complete Bryant Northwest directory of Bryant dealers in the Oregon, Washington, Montana, Wyoming, northern Idaho, and Northern California areas. Reach out to a dealer today!