Find a Bryant Dealer Near You
Enjoy a breath of fresh air today. Optimize the indoor air quality (IAQ) inside your home by upgrading your heating, ventilation, and air conditioning (HVAC) system and other measures.
The Environment Protection Agency (EPA) notes that Americans, on average, spend 90 percent of their day indoors. Create a healthy and comfortable environment for you and your family.
Bryant Northwest can help find a qualified HVAC specialist for your home. Browse our directory and get in touch with a nearby Factory Authorized Bryant dealer in Oregon, Washington, Montana, Wyoming, northern Idaho, and Northern California.
Bryant Helps You Achieve Your Indoor Air Quality Goals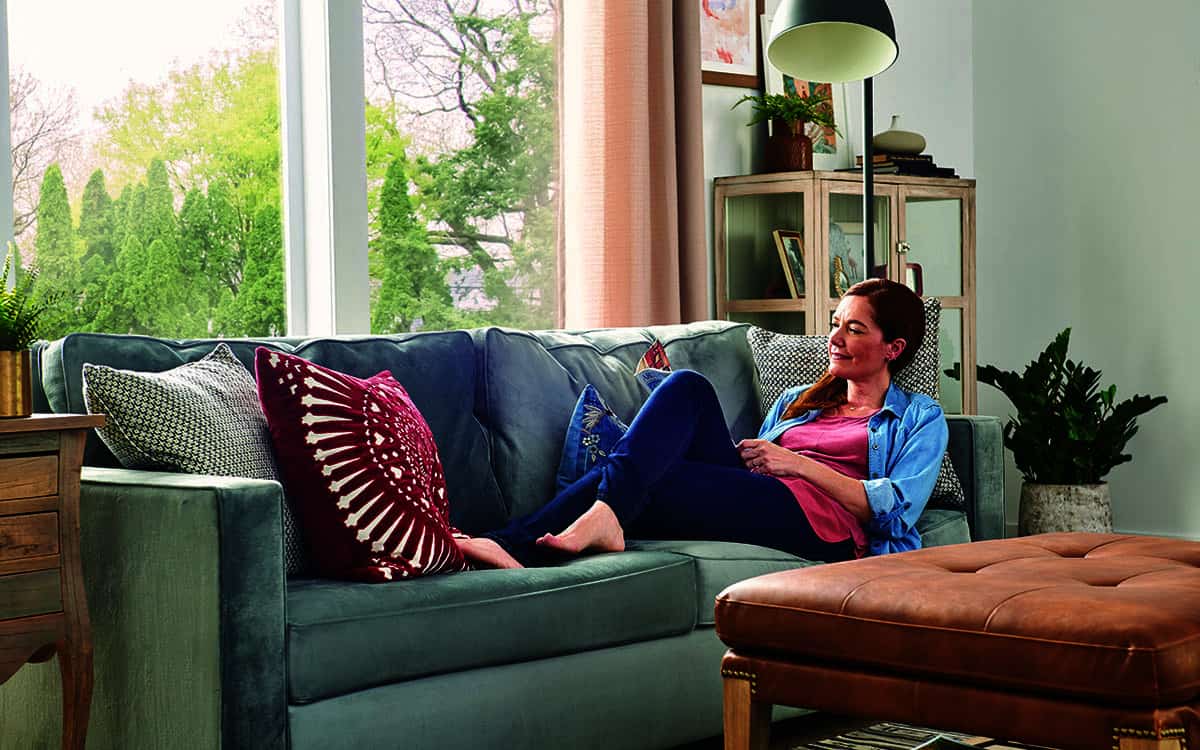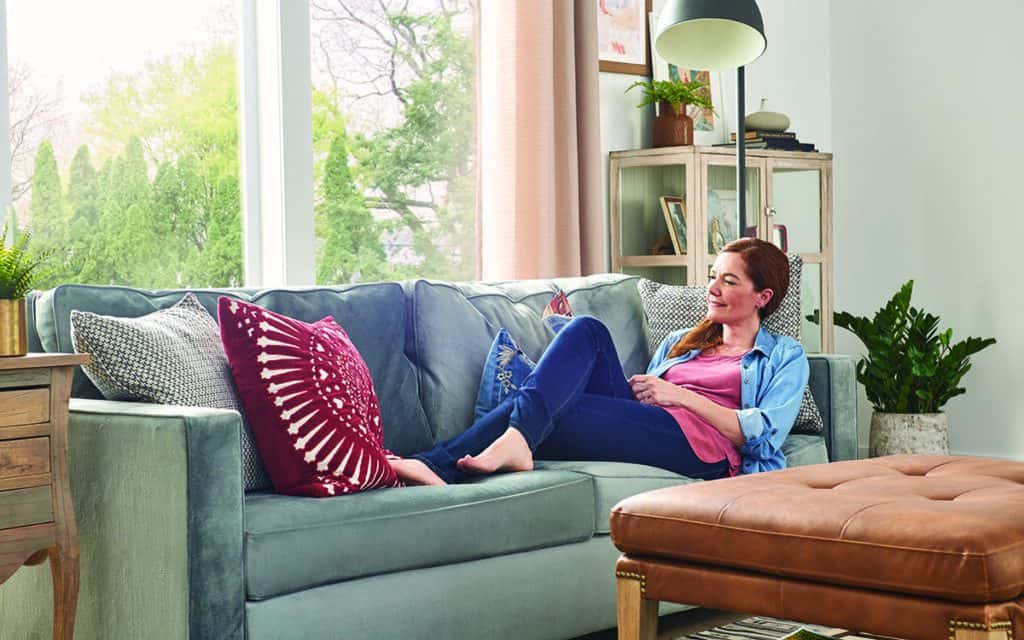 Bryant has been a trusted brand for over 100 years, providing families and businesses with quality products and unsurpassed service. Each Bryant dealer listed on our directory offers heating and cooling equipment specifically designed to support ideal indoor air quality. You can rely on the Bryant dealers in our network when you want to increase your comfort at home.
Here Are Some Tips You Can Take to Improve Your Indoor Air Quality:
Sweep and vacuum your home regularly.
Avoid the overuse of aerosol sprays, including air fresheners and hairspray.
Clean or replace your HVAC filter every one to three months.
Ventilate your home—turn on fans and open the windows when possible.
Wash and clean up after your pets to reduce dander buildup.
Want to improve the air quality inside your home to the next level? Turn to a Bryant dealer listed in our directory to discuss which services will help improve your comfort and health.
What Indoor Air Quality Services Can a Bryant Dealer Provide?
Whole-Home Air Purifiers
Eliminate bacteria and viruses by having a whole-home air purifier installed. Air purification is the best way to ensure your indoor air is clean and safe to breathe in!
Whole-Home Dehumidifiers
Is your house overly humid? Excess moisture in the air can result in the growth of mold and mildew. It not only impacts your health but your home as well. Fight back with a whole-home dehumidification system and keep humidity levels within an appropriate range of between 30 and 50 percent.
Whole-Home Humidifiers
Sometimes homes can get too dry, which can exacerbate colds and upper respiratory problems. It can also lead to split or cracked wood and furniture. Opt for a whole-home humidifier to ensure your home can maintain an ideal level of humidity.
Additionally, the Bryant dealers in our network provide:
Air duct sealing and cleanings—help prevent air from escaping through leaks and tears in your ductwork. Leaky ducts invite dust, dirt, debris, and other contaminants.
Planned maintenance services—stay up to date with critical maintenance visits to not only ensure the air you are breathing is optimal but that your heating and cooling system is operating in peak condition.
HVAC upgrades—switch from an outdated HVAC system to a newer model that offers greater efficiency and boasts improved airflow and quality!
Indoor Air Quality System Installation and Replacement
Speak with a Bryant dealer about the many different indoor air quality products that will benefit your home. Opt for professional installation and start enjoying improved air quality as soon as today.
What Types of Pollutants Can Indoor Air Quality Products Help Reduce?
A high-quality indoor air quality product can help eliminate all types of indoor air pollutants, including:
Volatile organic compounds (VOCs)
Dirt
Pollen
Pet dander
Mold
Bacteria
Viruses
Greenhouse gases
Find a Bryant Dealer Near You
Indoor Air Quality System Repairs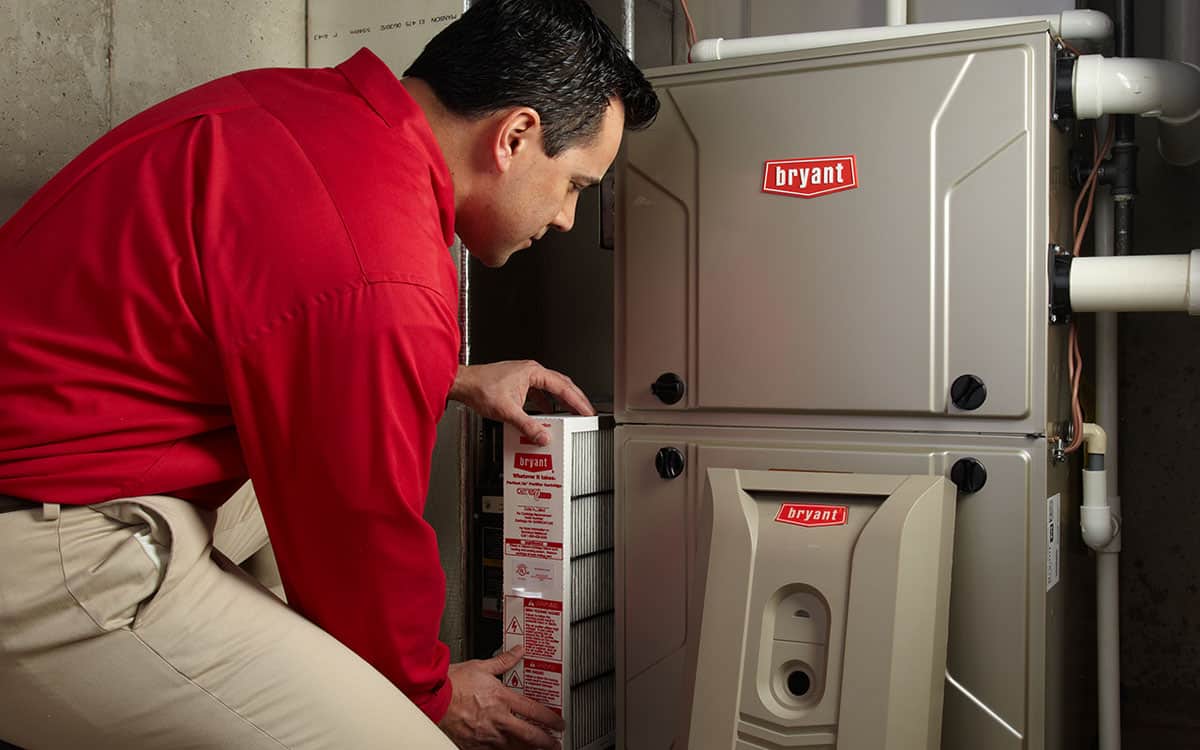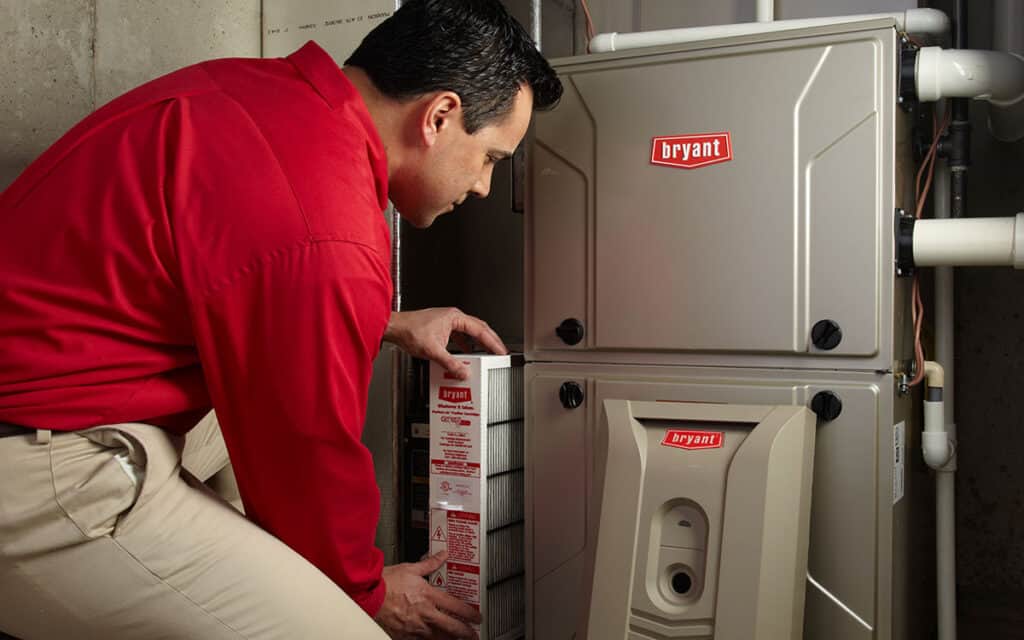 Is your indoor air quality system losing efficiency? Could there be a faulty part? Let one of the Bryant dealers on our directory inspect your system to ensure it is working correctly. The dealers in our network will evaluate your system and handle any issues for you, so you can get back to experiencing cleaner air.
Indoor Air Quality System Maintenance
Schedule planned maintenance on all your heating and cooling equipment to keep your home comfortable and safe. Keeping up to date with maintenance visits should be a priority. You'll encourage your systems to operate for the expected service life and experience the many benefits they have to offer.
Ready to Improve Your Indoor Air Quality?
The solution to a cleaner, fresher home rests on turning to Bryant Northwest to find a trusted Bryant dealer. Receive the indoor air quality services you need for your safety and health. Browse the list of licensed and reputable Bryant HVAC dealers in the Oregon, Washington, Montana, Wyoming, northern Idaho, and Northern California areas today.