Find a Bryant Dealer Near You
Your heating system keeps your family warm, comfortable, and safe on the coldest of days. If the thermostat is the brains of your heating, ventilation, and air conditioning (HVAC) system, your furnace provides the muscle!
Look to Bryant Northwest for a reputable Bryant dealer who can offer furnace installation, replacement, repair, and maintenance services in Oregon, Washington, Montana, Wyoming, northern Idaho, and Northern California. The dealers in our directory are equipped with the knowledge and expertise to assist with all your heating and cooling needs.
Schedule Service With Bryant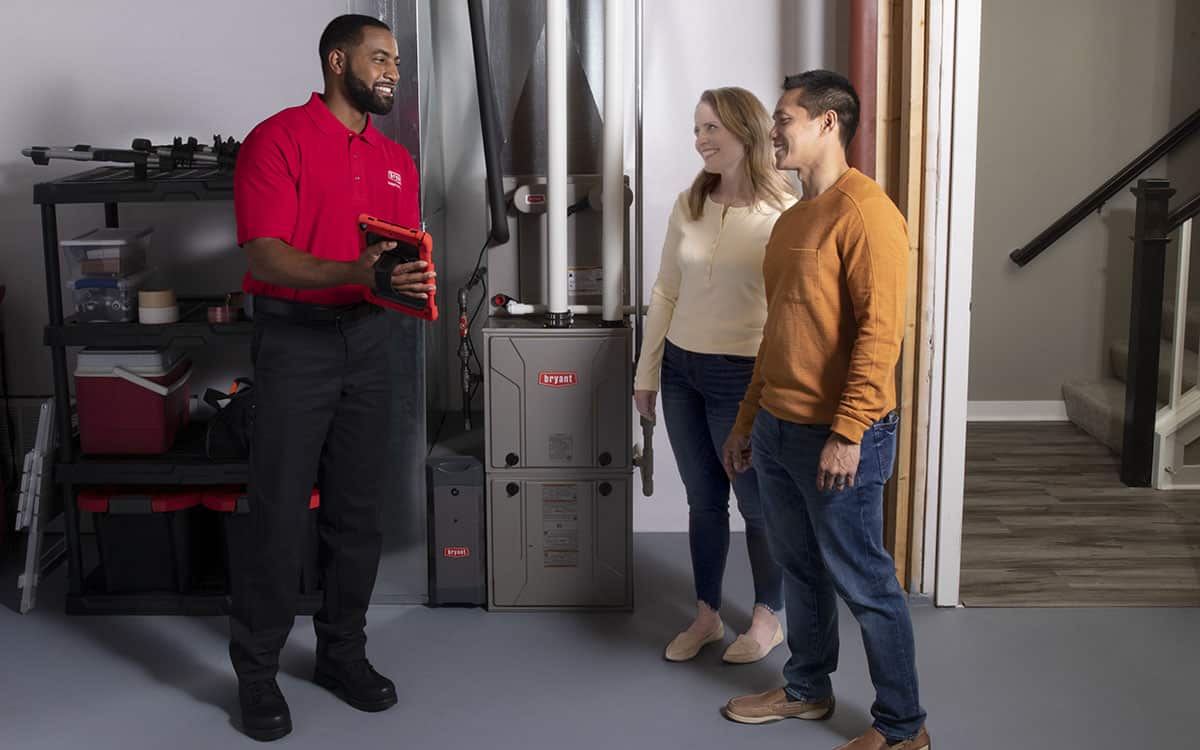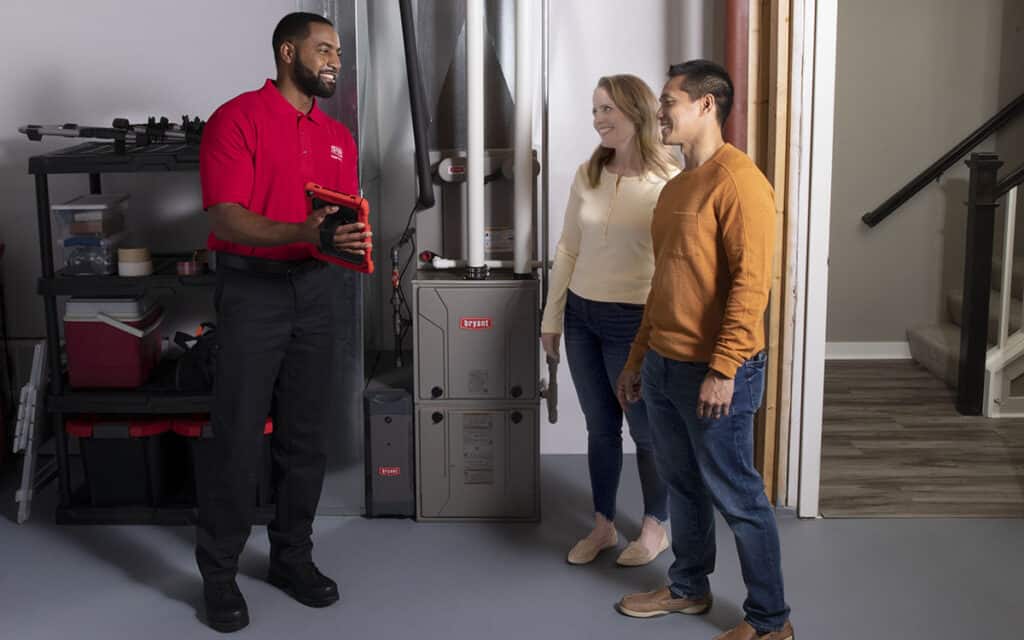 Bryant Northwest is here to connect you with a Bryant dealer for all your furnace needs. All the Bryant dealers listed on our directory are licensed, skilled, and experienced in the heating and cooling industry.
With the help of the Bryant dealers on our directory, you can upgrade your HVAC equipment and add the new furnace that your family deserves. Our dealers specialize in furnace repairs, installation, and maintenance.
Bryant has been keeping families warm for over 100 years. We're a trusted name in the HVAC industry for providing quality products built to last.
Furnace Installation and Replacement
For installation services and unsurpassed customer service, you can count on Bryant. Our Bryant dealers are committed to meeting your HVAC needs for a more comfortable home.
Whether you need a new furnace in your home or are looking to replace your current heating equipment, you can turn to any of our Bryant dealers for the exceptional service you deserve.
What Are The Benefits of Upgrading from My Furnace?
Already have a furnace in your home? If your furnace is 10 to 15 years old, upgrading to a newer model could help you save up to 15 percent on energy use and expenses, according to ENERGY STAR®.
On top of using less energy and holding onto more money each month, upgrading your current furnace to a newer model means you can also enjoy:
Reduced risk of a breakdown
Enhanced level of comfort
Better airflow
Less carbon footprint
Quieter operation
Furnace Repair
Not every furnace issue requires a major fix. Opt for service from one of our expert Bryant dealers in the Northwest, knowing they will quickly get to the root of the problem.
If your furnace is newer and still has plenty of service years left, your Bryant dealer will restore it. The Bryant dealers in our network can diagnose the problem and make the best recommendation to get your system up and running again. View our directory of professionals to find a reliable Bryant dealer near you.
Common Furnace Problems:
Inefficient or inadequate heating
A dirty or clogged filter
Damaged heat exchanger
Broken blower belt
Condensate drain line leak
When your furnace stops working, contact a Bryant dealer as soon as possible to avoid further damage from occurring. A simple repair could help a much more costly situation down the road.
Find a Bryant Dealer Near You
Furnace Maintenance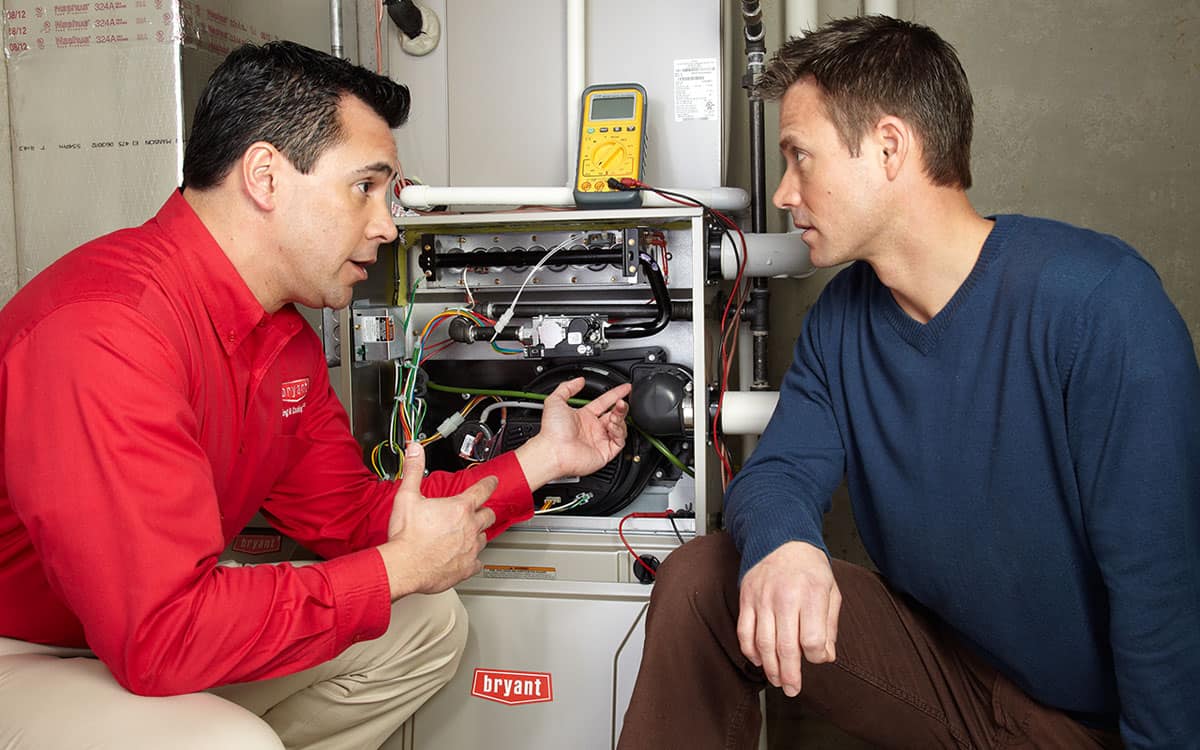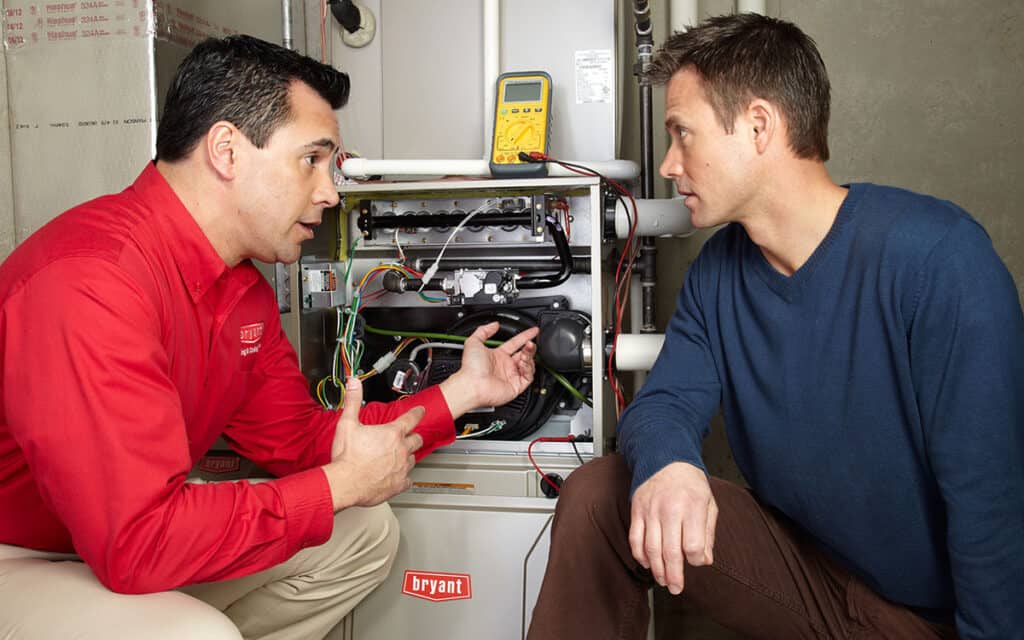 Preventative maintenance plays a vital role in the upkeep and operation of all your HVAC equipment. Your furnace is no exception. Schedule a tune-up in the early fall to ensure a smooth heating season throughout the winter.
The Bryant dealers listed on our Bryant Northwest directory provide excellent maintenance services to ensure your furnace remains in ideal condition. When you keep up to date with regular maintenance visits, you extend the life of your heating equipment and can enjoy greater efficiency.
Here are some of the maintenance tasks your Bryant specialist will perform on your furnace:
Clean the blower
Check the heat exchanger
Inspect the fan
Clean the filter system
Check all the electrical components
Let a Bryant Dealer Address Your Furnace Needs
Leave your heating concerns to a professional. Browse through the selection of licensed Bryant dealers on our Bryant Northwest directory. You'll find the best professionals in the Oregon, Washington, Montana, Wyoming, northern Idaho, and Northern California areas. Take a look and reach out to a dealer today!