Find a Bryant Dealer Near You
Are you looking for a way to add comfort to a newly renovated attic or finished garage?
Planning to build an addition but hesitant to extend the ductwork?
Add a ductless system.
For expert ductless installation services in Oregon, Washington, Montana, Wyoming, northern Idaho, and Northern California, look to Bryant Northwest. Our directory quickly links you to a nearby trusted Bryant dealer who can offer practical solutions to improve your comfort and lower your energy bills.
If you already have a ductless system in your home but find yourself searching for a professional to provide a replacement, repair, or maintenance services, let your search end here with Bryant Northwest. Our directory is filled with Bryant ductless system experts—reach out to a dealer today for exceptional, worry-free service.
What Is a Ductless System?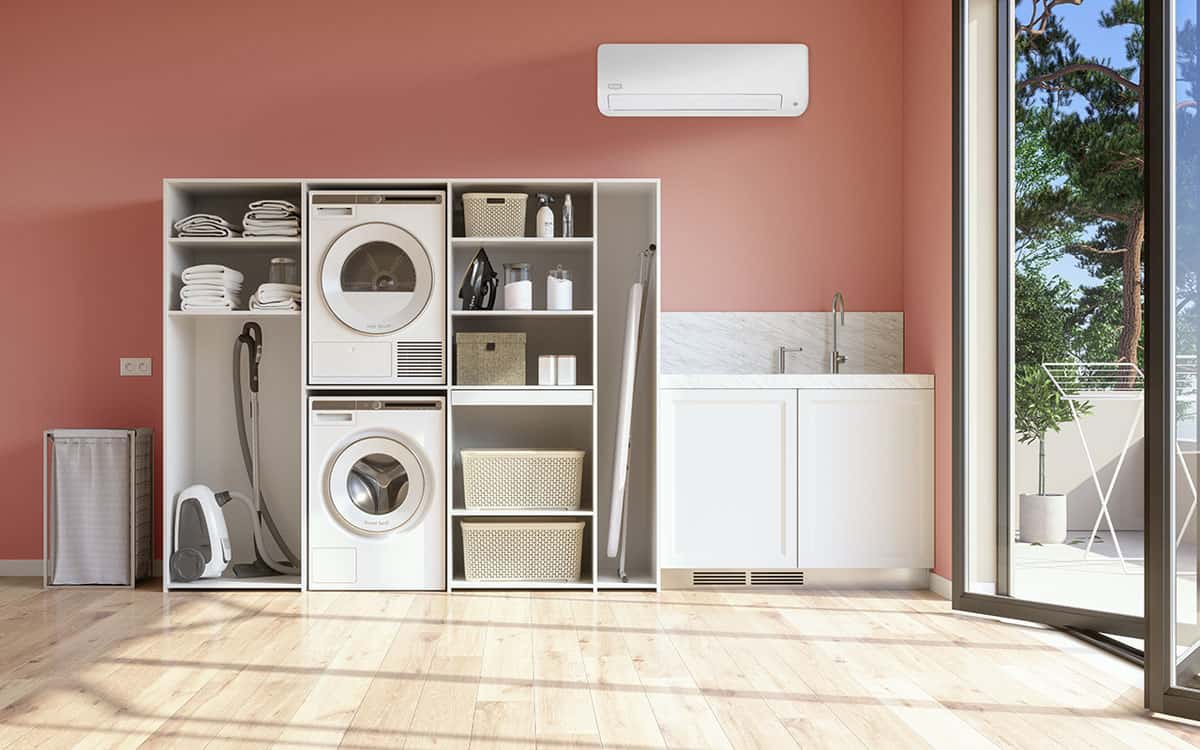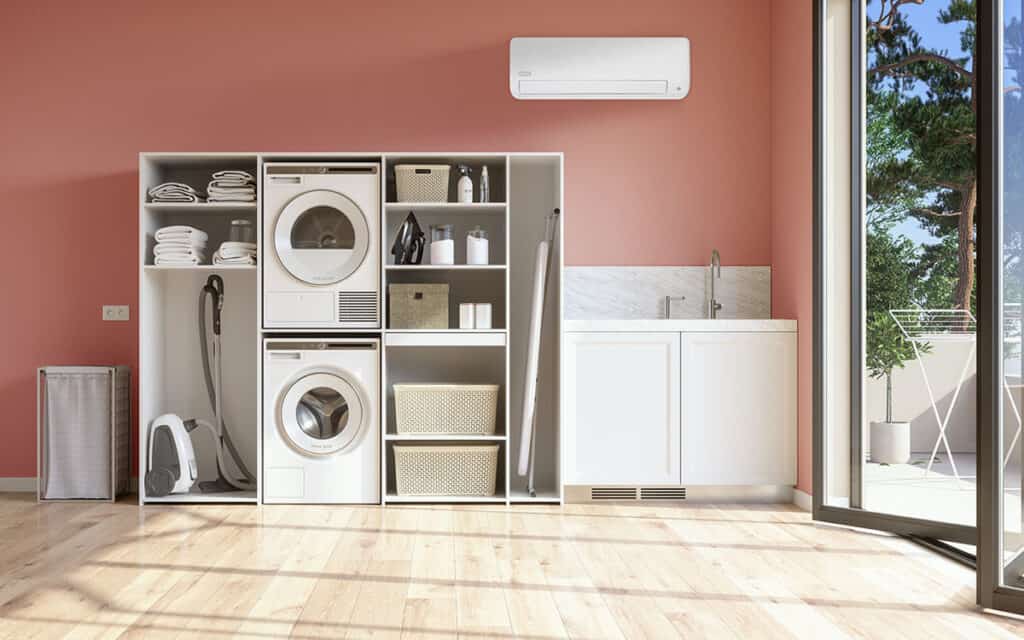 A ductless system (also known as a mini split) pairs an outdoor condenser with an indoor air handler. A conduit that houses the condensate drain, suction tubing, refrigerant tubing, and power cable connects the two units.
Ductless systems are incredibly flexible systems that work in practically any part of your home. They can supplement your existing heating and cooling equipment or operate as a standalone system by adding multiple air handlers.
No ductwork makes these systems easy to install. Just go ahead and have your ductless mini split installed in the area you want it in and start experiencing comfort in any season!
Bryant Is Your Trusted Ductless HVAC Dealer
For over 100 years, Bryant has been a leading provider of heating, ventilation, and air conditioning (HVAC) equipment designed to keep your family comfortable, healthy, and safe.
Adding a Bryant HVAC system is only part of this goal. You need an experienced Bryant dealer for installation, replacement, repair, and maintenance services to ensure your system is set up and maintained so that it can last its expected service life and operate efficiently.
Ductless Installation
To ensure a successful ductless system installation, turn to one of the reputable Bryant dealers listed on our Bryant Northwest directory. With a licensed professional by your side, you can have your ductless system installed so that it performs at peak capacity for many years to come.
The Bryant dealers listed on our directory factor in all types of information, from the size of your home to your particular comfort preferences. Your satisfaction is our top priority!
What Are the Benefits of a Ductless System?
Ductless mini splits offer a variety of benefits, including:
Efficiency
Flexibility on the placement of the indoor unit
Affordable heating and cooling costs
Minimal noise during operation
Control over the temperature in a specific area
Ductless Replacement
Is your ductless system struggling to provide an adequate amount of heating and cooling to the area? If it no longer operates efficiently and has outlived its useful service life, it could be time to opt for a newer model. Speak with one of the Bryant dealers listed on our directory to discuss the different options so you can feel comfortable in your home again!
Ductless Repairs
Sometimes you just need a repair. Leave any ductless system issues to the Bryant dealers listed on our directory. The dealers in our network have the knowledge and expertise to appropriately diagnose and address any ductless system problem you may be experiencing.
Here are a few common ductless repair issues:
Air handler fans stop running
Refrigerant leak
Condensate line clogs
The outdoor compressor fails
How Long Do Ductless Systems Last?
A well-maintained ductless system has the potential to last up to 20 years! However, the average life span is closer to 10-15 years—around this time, it makes more sense to start budgeting for a new model.
Upgrading saves more money on your energy expenses and minimizes the potential for a costly repair. Plus, you'll enjoy a whisper-quiet system that keeps you comfortable year-round.
Ductless Maintenance
To avoid clogs and other issues, you need to check and clean the ductless filter at least once a month. Otherwise, a ductless system is relatively easy to maintain and operate.
Scheduling annual tune-ups for all your HVAC equipment allows your Bryant specialist to assess and clean your equipment while also keeping an eye out for any potential concerns that can lead to problems.
Nobody wants to deal with a refrigerant leak or condensate line drain clog. Be sure to schedule your maintenance visits to ensure a consistent and smooth operation.
Connect With a Bryant Dealer for Ductless Services Today
Are you ready to add a ductless system to your home? Bryant Northwest is here with a complete list of the best Bryant dealers in the Oregon, Washington, Montana, Wyoming, northern Idaho, and Northern California area. Connect with a reliable Bryant HVAC dealer today!