Find a Bryant Dealer Near You
When the weather is warm, you want to remain as comfortable as possible inside your home. You rely on your heating, ventilation, and air conditioning (HVAC) system for comfort.
If your air conditioner (AC) isn't getting the job done, it could be time for a replacement. Whether you need a brand new air conditioning system, repair, or maintenance, look to Bryant Northwest to find a trusted, licensed Bryant dealer to assist.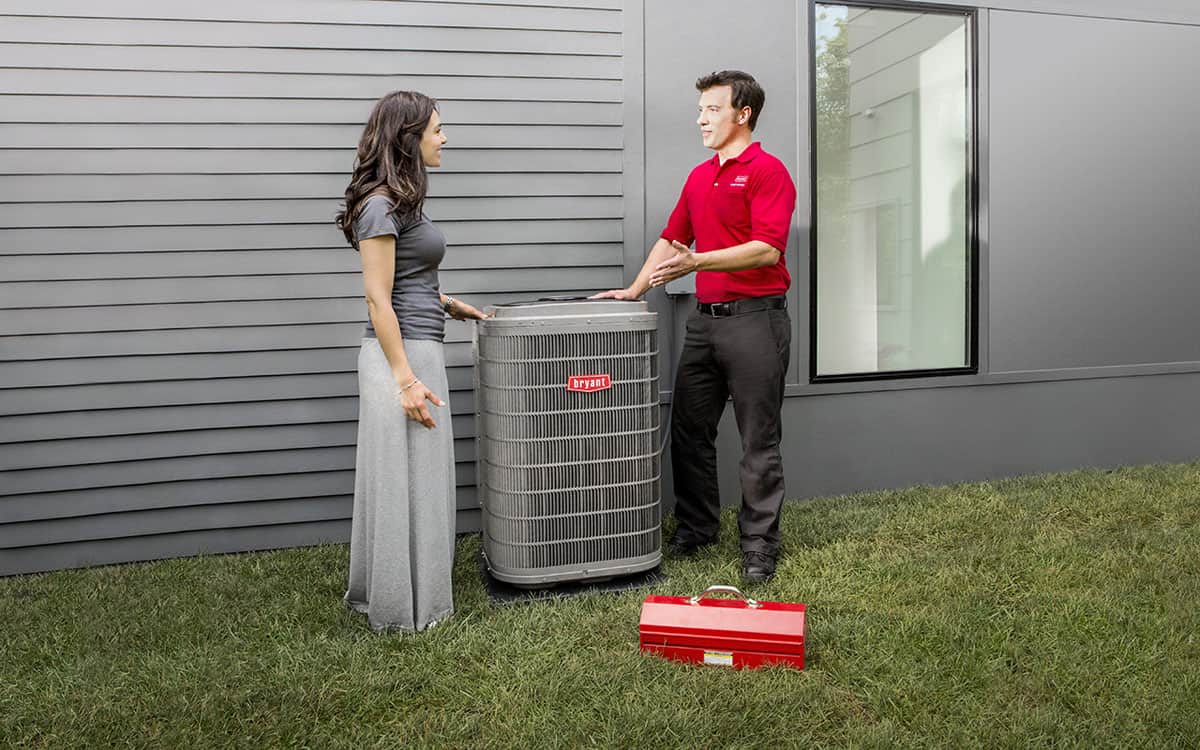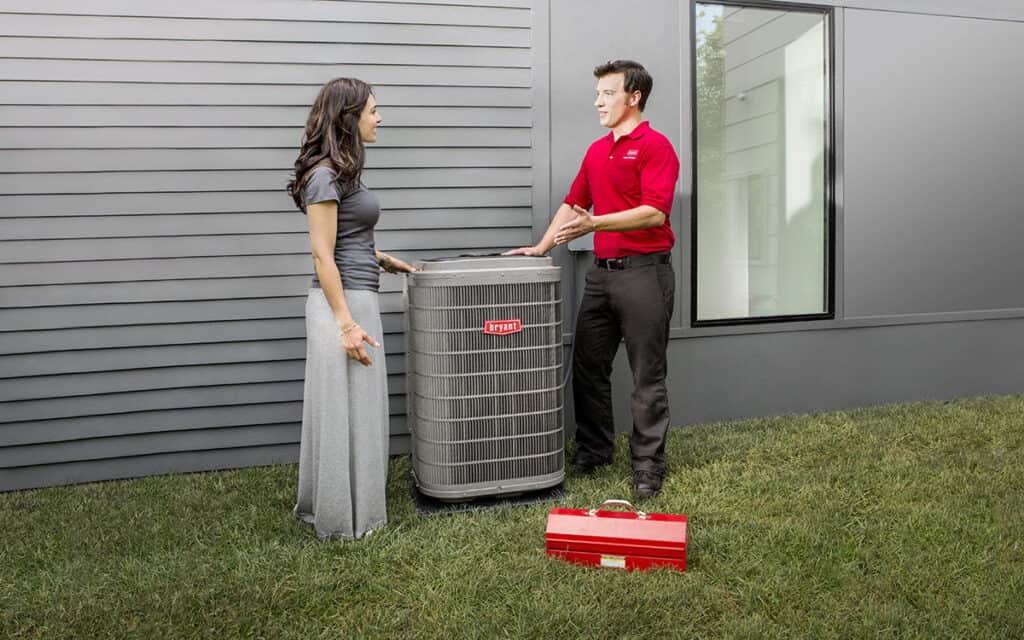 With Bryant Northwest, you can choose from a list of Bryant HVAC dealers in Oregon, Washington, Montana, Wyoming, northern Idaho, and Northern California. No matter your needs, you can find an expert to help you create the most comfortable indoor environment.
Our Bryant Dealers Are Here to Assist
Since 1904, quality and reliability have been core principles to Bryant. When you turn to a licensed Bryant dealer for HVAC installation, replacement, repair, or maintenance, you can count on receiving the highest quality of service.
Whether you need to add a new system to your home or have a concern with your current model addressed, Bryant always has your best interest in mind.
Air Conditioning Installation or Replacement
Choosing the right air conditioning model for your home and having it installed correctly makes a huge difference in your comfort and energy consumption. That's why it pays to go with Bryant.
The Bryant dealers listed on our Bryant Northwest directory will discuss the many different models available and help you decide on the right fit for your home. Receive expert recommendations and installation so that you can experience enhanced indoor comfort.
Upgrading the air conditioning system in your home with a newer model is a fantastic way to improve your home's energy efficiency and start saving on your cooling expenses.
What Is a SEER Rating?
The term SEER stands for seasonal energy efficiency ratio. It measures how much energy your air conditioning system uses to operate. The higher the SEER number, the more efficiently your air conditioner will run.
How Do I Know When It's Time to Replace My Air Conditioner?
A well-maintained air conditioning unit will give you 10 to 15 years of service before it starts to slow down. Generally, it could be time to replace your air conditioning system if it is near or at the end of its service life or if you have spent at least half the cost of a new system on repairs.
It's more sensible to start putting that money toward a brand new unit that will work more efficiently and last longer. Find a Bryant dealer on our Bryant Northwest directory to get started with your AC replacement today.
Here are some common signs that you are ready to upgrade your equipment:
Your energy bills have skyrocketed.
Your system breaks down frequently—more than twice a year.
Your system is more than 10 years old.
Find a Bryant Dealer Near You
Air Conditioning Repairs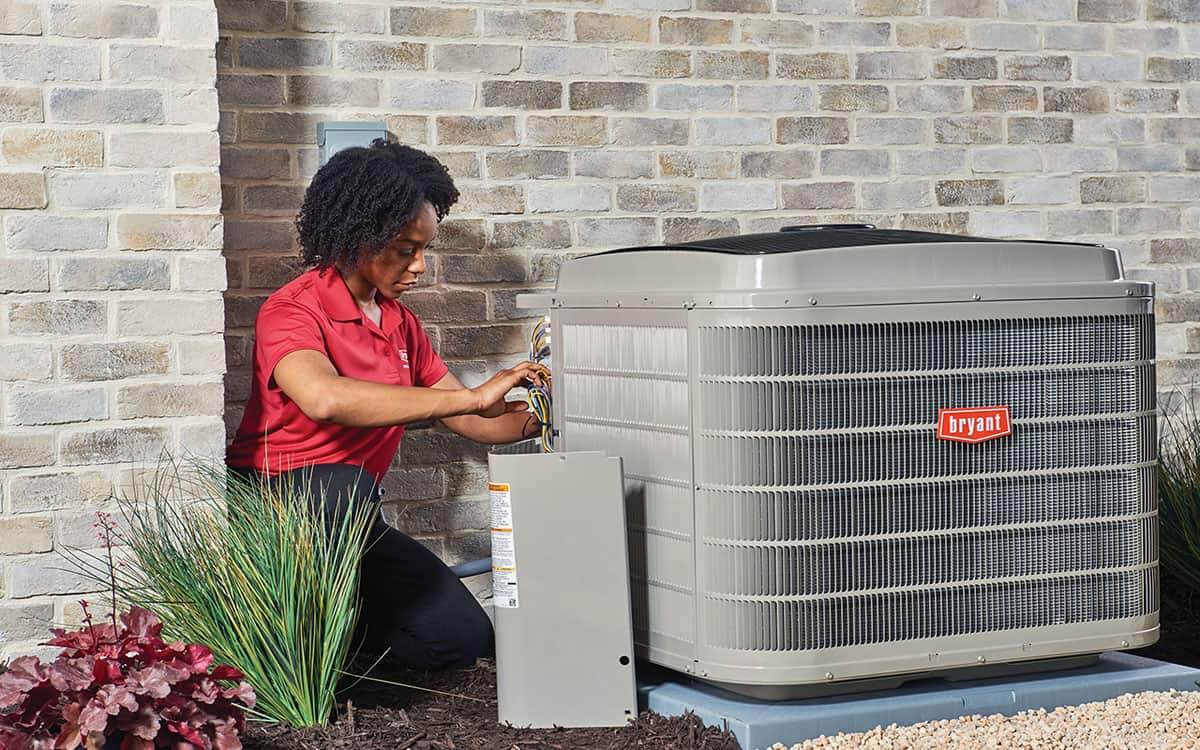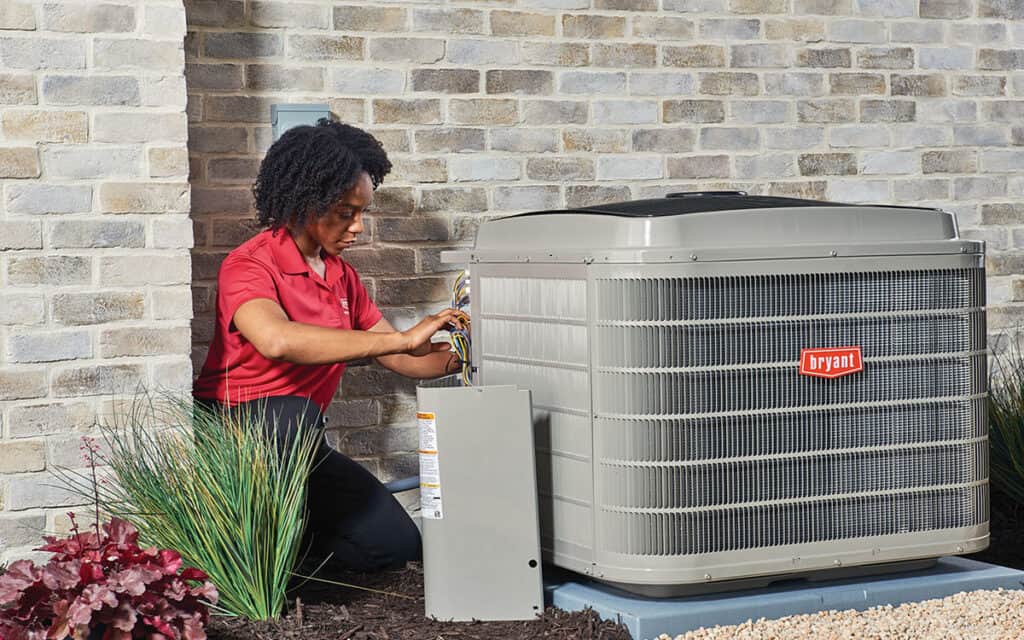 Struggling with a malfunctioning air conditioning system? A Bryant dealer can help diagnose the problem and take care of it for you. The Bryant dealers on our Bryant Northwest directory are licensed and knowledgeable about all different air conditioning models. They will gladly get your system back in working order or recommend the best action for you to take so that you can stay comfortable.
Why Is My AC Not Cooling?
Your air conditioning system may not be cooling correctly due to a clog or problem with your condenser coil.
If it's blowing out warm air, it might be because of a refrigerant leak. Or you may need to change your HVAC filter.
There are several possible causes to your AC not blowing out cool air. Reach out to one of the trusted Bryant dealers from our directory to inspect, diagnose, and repair your system.
Air Conditioning Maintenance
Schedule routine maintenance visits with a licensed Bryant dealer to get the best value from your AC system. Browse our directory of Bryant dealers in the Northwest and keep up with the critical maintenance services your AC needs to operate in pristine condition.
Ask a Bryant dealer about any maintenance programs they offer to be sure you stay on track—plus, you may enjoy other perks of membership!
Find a Bryant Dealer for Your Air Conditioning System
You can trust Bryant to install, replace, repair, and maintain the air conditioning system in your home. Our Bryant Northwest directory makes it easy to find a nearby professional who is licensed, qualified, and ready to get the job done. Find the Bryant dealer you need for air conditioning service in Oregon, Washington, Montana, Wyoming, northern Idaho, and Northern California today.